Products and services
The Group is conceived as a Service Centre aimed at covering all the needs imposed by market dynamics in the metal sheet and plate sector.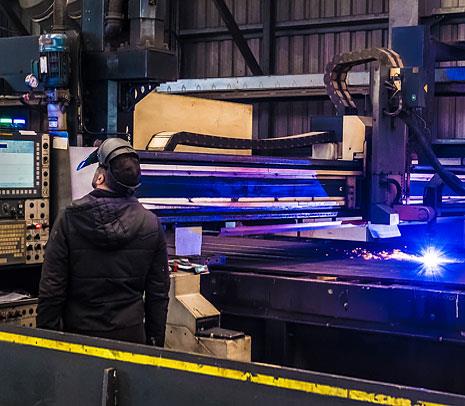 In order to fulfil this commitment, we provide the following services:
Sufficiently wide stock levels to meet our customers requirements immediately.
Customised cutting services - plasma, oxycutting and laser.
Bevelling services - thermal cutting, material removal and machining.
Surface treatment - shot-blasting and priming.
Final finishing processes - folding, bending, machining and drilling.
Engineering - customised and turnkey projects.

Our company philosophy is our distinguishing feature in the market, and we propose to continue striving for continuous improvement, in partnership with suppliers and customers